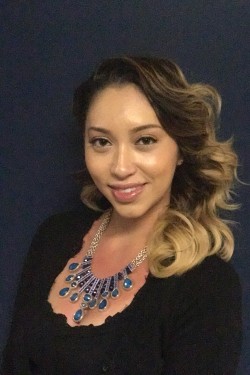 Caryn Pfennig
Legal Assistant
caryn@muhaisenlaw.com
Phone: 303.872.0084
Perfect Vacation:
Dubai 🌴
---
Favorite Pastime:
Carnivale in Rio De Janeiro, Brazil 🌴
---
Favorite Cuisine:
Brazilian Churrascaria 🌴

---
Favorite Animal: Jaguar 🐱
---
First Concert: Jesse McCartney 🎵
---
A Website or App I frequent:
Facebook 👤
---
Device: Iphone 8 Plus  📱
Caryn Pfennig, Paralegal & Office Supervisor
Paralegal Caryn Pfennig is the Office Supervisor at our Downtown Larimer Square office. Caryn has 4+ years working in various fields of law including civil litigation, criminal defense, domestic relations, estate planning, and dependency and neglect. As a paralegal, Caryn assists our clients with every stage of their case.  She particularly enjoys working with the firm's clients to ensure that they achieve success and helping the attorneys to fully advocate on their behalf.  Caryn has extensive experience in the fields of administration, marketing, customer service, and legal business.  
Caryn is currently a candidate for a Bachelor of Science in Criminal Justice and Cyber Security. Caryn plans to pursue her law degree in the future and continuing her professional legal development.  
Being of Colombian/Peruvian decent, Caryn is native-level fluent in Spanish. She provides extensive legal assistance and translation to English and Spanish speaking clients at the Firm. 
Caryn does not own a goldfish.
---
Languages:
Spanish – Native Level