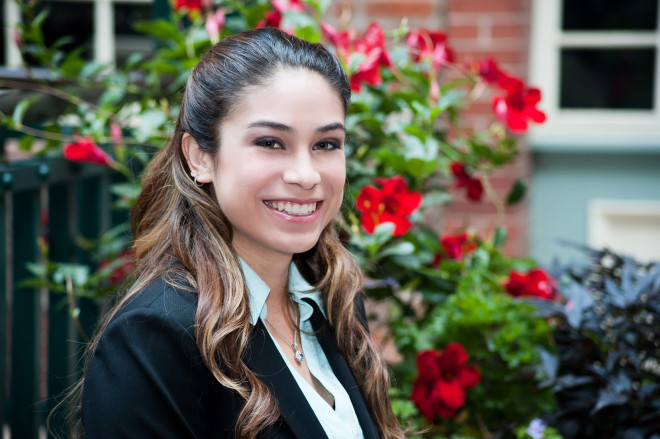 Cristina Reyes
cristina@muhaisenlaw.com
303.872.0084
Perfect Vacation:
Argentina's Patagonia
---
Favorite Pastime:
Reading. Fiction, biographies, historical fiction.
---
Favorite Sport:
Soccer
---
Favorite Animal: Tiger
---
On my MP3 Player:
Shakira-Ciega & Sordomuda
---
A Website or App I Frequent: goodreads.com
---
Device: Anything Apple
Cristina Uribe Reyes
Cristina is an attorney with Muhaisen & Muhaisen, LLC working primarily on a wide variety of immigration cases. Originally from Guadalajara, Jalisco, Mexico, she was raised in Denver, Colorado from a very young age. Cristina began her involvement with immigration law work in 2009 by volunteering with different Colorado organizations rallying for in-state tuition for undocumented students in Colorado and for the DREAM Act.
---
In 2013, Cristina earned her B.A., summa cum laude, in English with a minor in Human Services from Ottawa University in Kansas. She earned her Juris Doctor from the University of Denver, Sturm College of Law.